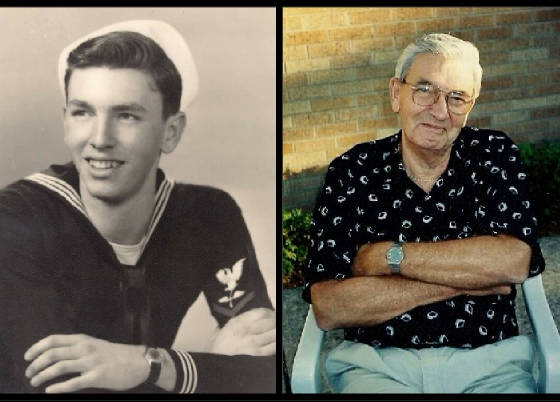 ON SEPTEMBER 4, 1997, AT ABOUT 8:30 PM (A THURSDAY)
AT THE BEST INN MOTEL IN TALLAHASSEE, FLORIDA
71 YEAR OLD ALBERT E. SEABURG, A WW II NAVY VETERAN OF ELMHURST ILLINOIS, WAS SHOT AND KILLED IN A BOTCHED ROBBERY ATTEMPT, POSSIBLY BY TWO YOUNG WHITE MEN ( ONE PICTURED BELOW ) WHO WERE SEEN "CASING" THE AREA IN A MID 80'S WHITE HONDA.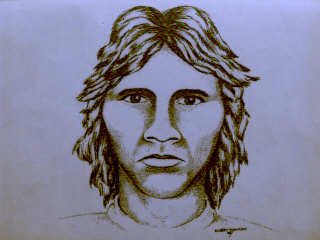 THERE IS A $25,000.00 REWARD FOR INFORMATION THAT LEADS TO THE ARREST AND CONVICTION OF THOSE RESPONSIBLE FOR THIS CRIME.
ANYONE WITH ANY INFORMATION IS URGED TO CONTACT DETECTIVE SHANNON BLACK OF THE LEON COUNTY SHERIFFS OFFICE
(850) 922-3300
OR SPECIAL AGENT JEFF FORTIER FDLE VIOLENT CRIMES UNIT
(850) 410-7578
(Please scroll down for more unsolved cases)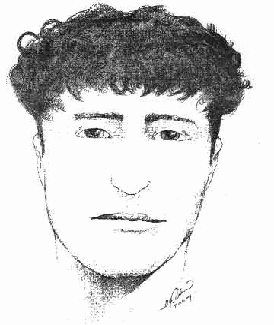 THE UNSOLVED MURDER OF KEVIN CLEWER
MARCH 24 2004, CHICAGO ILLINOIS
THE PRIME SUSPECT, PICTURED ABOVE, IS WANTED FOR QUESTIONING IN THE MARCH 24, 2004, MURDER OF KEVIN CLEWER, PICTURED BELOW. THE PERSON IS DESCRIBED AS MALE, WHITE HISPANIC, 5'7" TALL, WITH A SLIM / ATHLETIC BUILD, AND HE SPEAKS WITH A HISPANIC OR EUROPEAN SPANISH ACCENT.
THE PERSON OF INTEREST MAY BE KNOWN AS "FERNANDO", AND WAS LAST SEEN WITH KEVIN IN THE NORTH HALSTED STREET AREA.
ANYONE WITH INFORMATION SHOULD CALL CHICAGO POLICE, AREA 3 HOMICIDE, (312) 744-8261
REFER TO CASE NUMBER HK-259944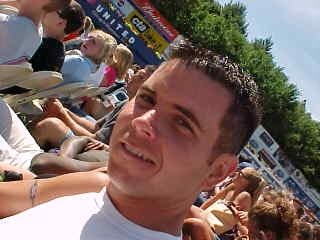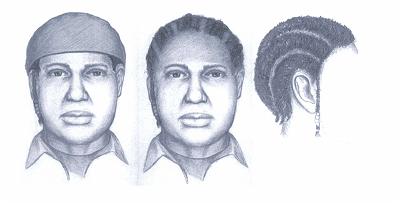 $100,000.00 REWARD
The suspect pictured above is wanted for the February 2, 2008, murder of 5 women at the Lane Bryant store in Tinley Park, Illinois during a robbery.
He is an African American male, 25-35 years old 5'9" - 6' tall with a husky build.
Please call (708) 444-5394 with any information about this crime
THE UNSOLVED MURDER OF JOSHUA KENT
FORT MYERS FLORIDA
MAY 7 2006
On May 7, 2006 at 6:47 a.m. the Fort Myers Police Department responded to 2720 Royal Palm in reference to a male sitting in a car and not moving. Officers found Joshua Kent, pictured above, in a white, Ford, Focus. He suffered a gunshot wound and was pronounced dead on scene.
Please call 1-800-780-TIPS With any information
Links to other unsolved case:
Links to other unsolved cases: